---
Client : Sérénité Studio
Activité : Création de logo et identité visuelle.
Janvier 2022

Rebranding et réalisation de l'identité visuelle ainsi que plusieurs supports de communication réalisés pour le salon de massage "Sérénité Studio".

Le choix c'est porté vers une palette de couleurs très douce et chaleureuse pour évoquer l'atmosphère cocooning du lieu, une touche de doré pour le logo et des éléments botaniques ainsi que d'autres éléments visuels destinés à accompagner les supports de communication.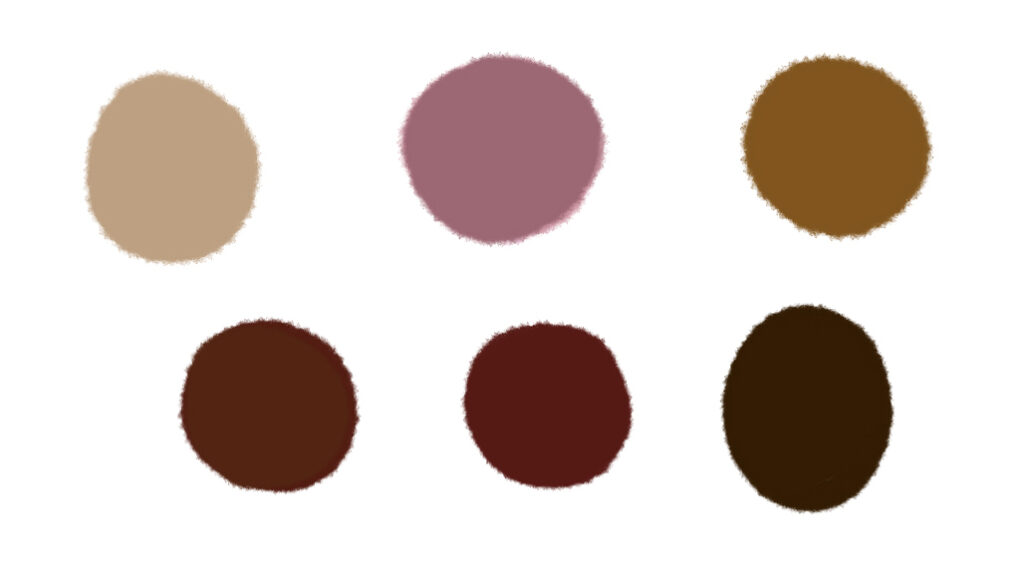 ENG / Rebranding and realization of the visual identity, as well as several communication supports, for the well-being massage salon " Sérénité Studio ".
The choice was made for a very soft and earthy color palette to evoke the cocooning atmosphere of the place, a touch of gold for the logo and botanical elements as well as other visual elements to use with the differents communication supports.
Thanks for watching!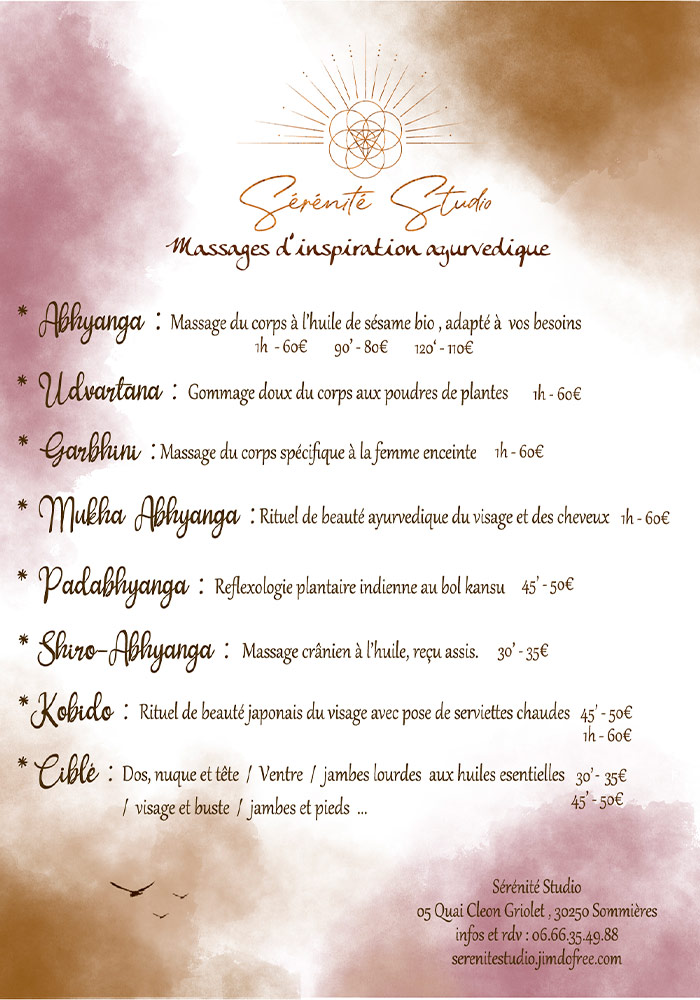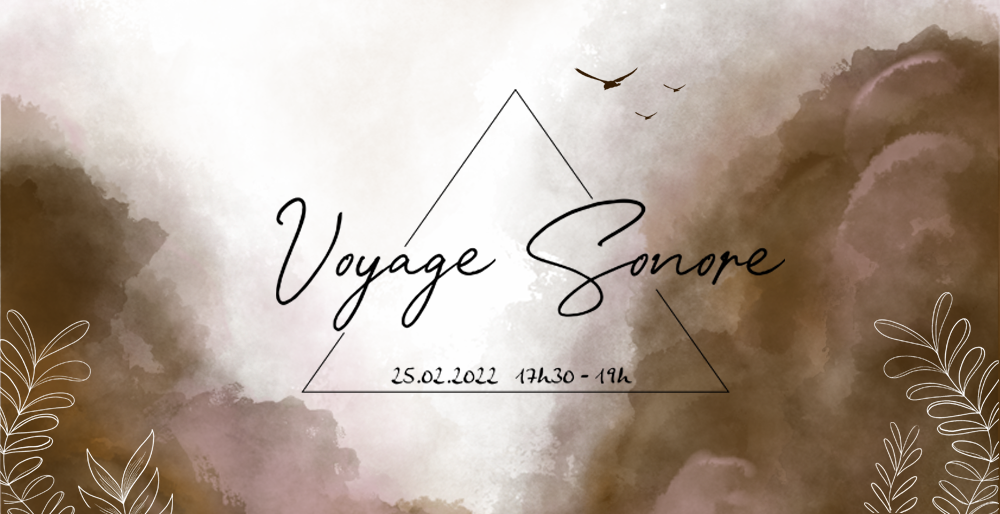 A gauche : La plaquette tarifaire des massages.
Left : leaflet with list of massages and informations.
En haut : Visuel pour un événement utilisé sur la page facebook du salon.
Up : Visual made for an event and used on the facebook page.
---
Merci pour votre passage par ici !
Vous souhaitez vous aussi me confier l'identité visuelle de votre marque ?
Contactez moi !
---
Retour aux réalisations :
---
À propos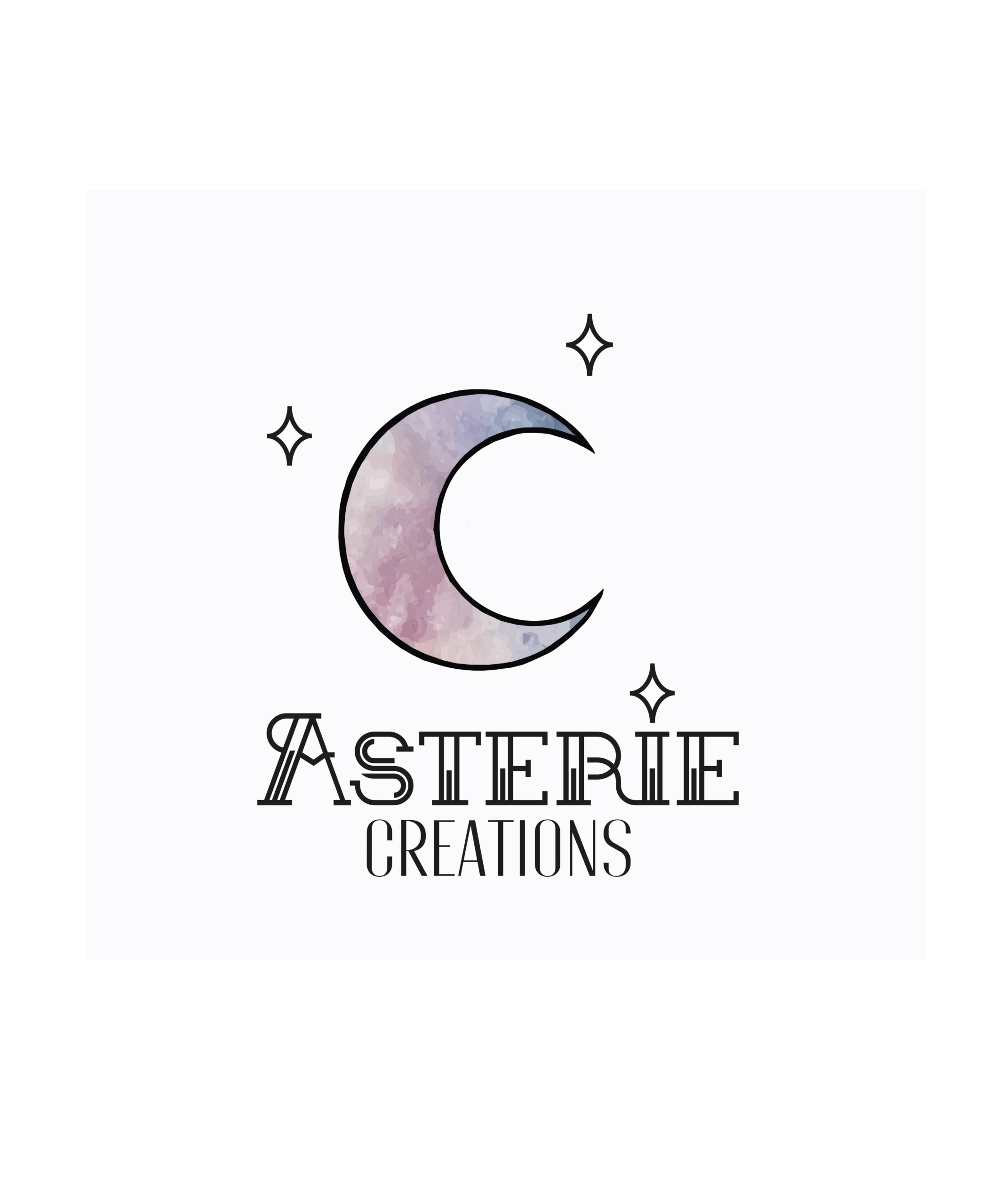 Ananda Damman,
illustratrice freelance.
Contactez-moi !
Et si l'on travaillait ensemble ?
Pour tout types de projets illustrés : Édition, presse, publicité ou commissions personnelles.

Ma créativité est au service de tes projets !
Contactez moi par e-mail :
asterie.creations@gmail.com

Ou via le formulaire de contact :
Instagram
Toutes les images et illustrations appartiennent à Ananda Damman – Asterie créations et ne peuvent être utilisées ou reproduites sans un accord écrit.
All images belong to Ananda Damman – Asterie créations and can't be reproduced in any way without written consent.
©2021 par Ananda Damman / Astérie Créations.
asterie.creations@gmail.com